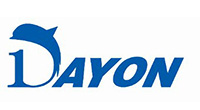 DAYON INTERNATIONAL HOLDING LIMITED
ADD.: 15/B-15/F,CHEUK NANG PLAZA 250,HENNESSY ROAD, HONGKONG
TEL: 852-21349819 FAX: 30501821
Url: www.dayonih.com
Email: info@dayonih.com
DAYON INTERNATIONAL HOLDING LIMITED is an acknowledged global player in Hongkong dedicated to serving qualified pharmaceutical, veterinary, food additives, herbal extracts, cosmetics and pharmaceutical intermediates with extraordinary vision and professional integrated solution since 2007.
The key objective of DAYON is to continue consolidating its position as a world leader in the distribution of qualified ingredients, offering added value through the supply, registration and distribution of associated products and services worldwide.